Get Vehicle Allows You to Load Saved Vehicles Into the Simulator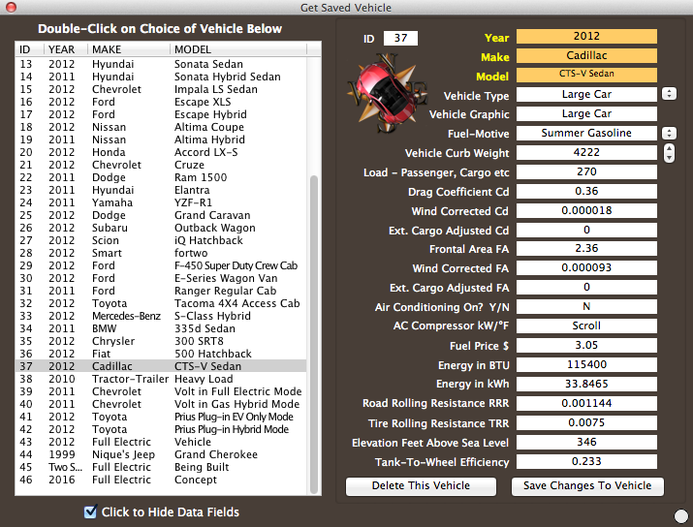 VEHICLE DATABASE
The simulator comes with many vehicles already setup and saved.   You can load any of these vehicles into the simulator and begin making any chagnes you like.
SAVE CHANGES TO VEHICLE
You can save as many vehicles as you like in this database and instantly relaod any saved vehicle you make into the program to apply any kind of changes to that you like.  This is especially handy as it sometimes takes quite a while to find all the correct data points for a particular vehicle and if you set your vehicle up  in the summer, you may wish to see how it performs in the big changes that winter weather and rain soaked, icy, snowy or slushy roadways bring to a vehicle's milege and or efficiency.
DELETE A VEHICLE
From time to time you may have a vehicle you no longer wish to keep in the database.  Simply highlight that vehicle and press the Delete button.